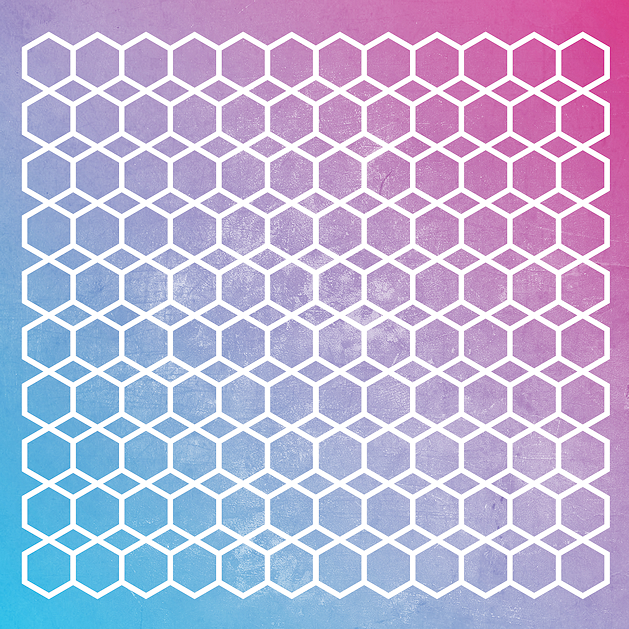 Free compilations are a blessed thing, though they're often an awkward balance to get right. Aligning something new and fresh with the genuinely impressive can be hard, and it's not really been done that well since the first Echodub compilation,
Anechoic Chamber
, came out back in late 2008. And whilst that compilation was an exploration in the deeper, oceanic side of where techno and dubstep were brutally and lavishly mating with gusto, it explored the possibilities that pairing offered perfectly. In an age when you could very feasibly download a compilation's worth of material in an hour from Hype Machine, its reassuring to know people are still working on creating well thought out collections.
The
Truants
blog are a bunch of such culprits. As an independent magazine focusing on electronic and rap music, started in early 2010 by two writers based in Amsterdam, they've achieved an impressive archive of editorial in a short time; and as a select group of tastemakers they've just released their first 'pay what you want' compilation,
Truancy One
, of which the proceeds go to the
Libya & Region Appeal
. Featuring 14 artists from all across the globe – established producers like Teeth, NGUZUNGUZU sit next to blossoming beat makers like Brey, Brenmar and Mele who in turn compliment new names like Glass Actors, Square Mode and Tanka - it embodies their musical ethos as a blog that writes consistently about DJs a producers from all over the world.
In an attempt to shed a bit of light on the quality of the music, which focuses more on house influenced grooves, we caught up with Immy Soraya from Truants...
SR: What made you want to put together a free compilation? What are you gaining from it?
IS: The idea of releasing a compilation has been running in the back of our minds for a couple of months but it wasn't until a few weeks ago that we started approaching the artists on Truancy One. We initially wanted to release it through a couple of digital retailers but figured a free release would be a good move. You could say it was a fairly impulsive project, but I think it's a good thing to not hold back tracks from the audience especially since it's so easy to release tracks digitally nowadays.
What I personally gain from it is getting the name of my platform Truants and its new label Truancy Records out there, and it makes me incredibly happy to read positive feedback on the compilation too. We offered an option to donate to the Red Cross Libya & Region Appeal and seeing the donations slowly but surely come in is extremely good for my karma, haha.
What does it represent?
The entire vibe of the compilation embodies our ethos as a platform, in the sense that it represents good music from both familiar artists and up and coming ones that people should look out for. The reason why we chose to put out a compilation rather than giving away single tracks is because we feel that this way, it stays with our readers for a longer time as it carries more weight and impact.
How did you pick the artists?
Most artists are involved with our platform in a way and we've approached musicians that we admired specifically for the project too. Some were suggested by producers we were already working with, and a couple of them ended up in my inbox one way or another.
What are your personal highlights?
The opening track 'Steady Moving' by the Montréal duo Grown Folk is a big one for me personally. Amazing vibe! I'm really stoked with 'Some' by the Helsinki producer Teeth too - his EP 'Shawty' is dropping on 502 Recordings soon - it sounds amazing on a big sound system. A special shout-out to Brey, aka Die Barbie Musik Kollektiv as well, who literally dedicated his contribution to us by naming it 'Tru4ncy,' a bit of a dark and grime-y tune with amazing percussion. I've listened to these three most times probably but I love all the fourteen tracks on there, really. We only put tracks on there we truly loved so I approve of them all, and I'm extremely grateful towards everyone who participated.
Are there plans to do more?
Definitely! We wanted to wait and see how the reception would be for the first edition but the feedback is overwhelming! If we can work it out and if our engineer doesn't end up hating us, we'll try to release a free compilation every other month. In the periods between the compilations we'll be putting out actual releases by artists we've featured and will be featuring, but these will be properly released so we're not turning the label into a giveaway central.
::
DOWNLOAD/DONATE:
V/A – Truancy One
Truancy One
– Full Tracklisting:
1. Grown Folk – Steady Moving
2. Teeth – Some
3. NGUZUNGUZU – Story Riddim
4. Darling Farah – Varsity
5. Brenmar – Boy U Got Me
6. Glass Actor – What I Couldn't Do
7. LOL Boys & Teki Latex – Modern
8. Chaos In The CBD – Ima Do It Right
9. Melé – Pyrex Vision
10. Tanka – Short Sighted
11. Femme En Fourure – Femdom
12. ITFW – Surgeon
13. Square Mode – One Way
14. Brey – Tru4ncy