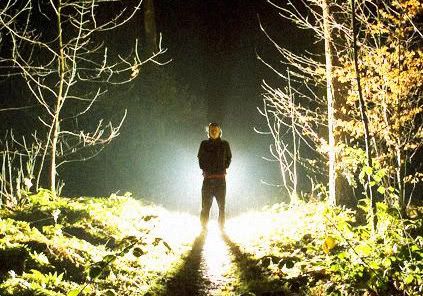 Architeq
's music came into our world in drips and drabs. Admittedly, it was through TAKE's remix of his
'Sleeping Bear Lament'
track that we first saw the name, but upon receipt of his debut album,
'Gold + Green,'
we realised we'd been caught napping. Its a rich mix of vocalists, beats and mutant styles and its beauty is the fact that its a real creeper.
So... in true Sonic Router style we thought we'd nab the man behind the project for a quizzicle email exchange and let him vent on us a touch...
Sonic Router: Can you provide those who may not know you with a bit of background info?
Architeq: I'm Sam Annand, I'm 23, from Dundee/Fife Scotland and I make and release records on Tirk as Architeq…
Outside of music who are you? What do you do on the daily?
I work as recording engineer at a little studio in Hackney. I've met hundreds of weird and wonderful musicians and bands through that job… I love it. Apart from that I'm very fond of food, driving, digging, science fiction and dabble with a bit of stop motion…
How did you first get into making music? What was it that infected you to produce?
I was mad into guitar from pretty early. I wanted to be Jimi Hendrix when I was wee… I mucked about in some bands as a teenager and became really fixated on the demos and recording and eventually became more interested in engineering, and producing electronic music with synthesizers and that sort of thing…
What does your studio consist of? How do you go about writing and recording the ideas in your head?
I have quite a minimal setup… A laptop/reel-to-reel for multi-tracking and apart from that a couple tape echo boxes, spring reverbs, modulation boxes, guitar pedals, a homemade compressor and about 7 different analogue synths. I like to keep it pretty simple so I don't get lost in possibilities with samples, virtual MIDI instruments and all that shit. I hate MIDI…
Tracks normally start with recording hours of Jerome or Scott (drummers) playing in my downtime at the studio. Then I take that away to my studio and mix it and if a certain bit we recorded stands out I'll begin layering stuff over it and see where it goes… There's not a set process I use every time I make a track but usually it will start with the beat and when I have that everything starts to fall into place.
Your debut album 'Gold + Green' is out now on Tirk. What was the inspiration behind the music?
Dub music is a big inspiration on the album… I'm really interested in experimenting with the recording of the instrumentation and manipulating it to give the record a sound. Most of the tracks were improvised recordings that were edited into something with a beginning, middle and end. I wanted the tracks to sound somewhere between a live band and a production, sort of like a band that couldn't exist…
The album has some quality vocal contributions from Junior Williams, Angele David Gillou and Ilija Rudman. How did those collaborations come about? Do you prefer working solo editing or working with vocalists?
I enjoy both ways of working. Each of them brought something completely different. Junior was in a friend's band I'd done some mixing for and had really stood out to me. His voice has a great texture to it, really unique. I'd met Angéle through Jerome (drummer), he had produced her first Klima album on Peacefrog and she'd rehearse with him at the studio I work at regularly. After a while we started to talk about working on a track. She was really fun to work with and a great songwriter. As for Ilija Rudman, my flatmate got hold of his
'Blast From The Past'
12 when we first moved to London and I fell head over heels in love with it. Amazing production and the vocals were wicked. Not long after that he released that
'Easy'
track on my friend Barry's label Deep Freeze and I got in touch with him from there. Ilija was really enthusiastic and we built the track over about 3 months of sending parts back and forth between UK and Croatia.
What with TAKE's remix of your 'Sleeping Bear Lament' track being released on MAH's new compilation; do you feel connected to the beats renaissance that's occurring?
I guess so. I have a lot of good friends within the beats thing but don't consider myself a 'beatmaker', I don't have an MPC and don't sample… I like to think what I do is more like dub than beats, but hiphop is as big an influence on my music as anything and I think that's where I connect with it…
Is there something in the water in Scotland that makes people want to make screwed up funk grooves? I mean what with the LuckyMe crew, Rustie, Hudson Mohawke etc… Scotland is becoming quite prolific... has their output had an influence on you?
Maybe. We have pretty damn good water. Scotland is a really creative place; I'm surprised there aren't more Scottish artists getting noticed to be honest… We've had some pretty influential electronic music in the past; Boards of Canada, Mogwai etc.
The LuckyMe guys have been pretty prolific lately and they've done a great job to get so much attention but I wouldn't say they've been an influence. I think what we do maybe has some similar influences in places but is fairly far apart musically…
I miss making music there in a lot of ways, I made
'Birds of Prey'
and
'Fox Tails'
there and I can still hear Fife and Dundee in those tracks…
You have a dubbed out disco, funk sound going on that has a nice loose live feel... Do you play the instruments yourself?
Yeah, like Phil Collins or something… I played all of the synthesizer parts, electric guitar, bass and upright/rhodes. Jerome Tcherneyan and Scott Donald played drums and percussion on the record; they really contribute a great deal to the overall sound. They're both stylistically really different, which is great for me. Jerome has this kind of jazzy, loose, tone-based, hypnotic style and Scott is a robotically tight player with a really snappy 'break' like sound. Etmo played all of the Saxophone and Clarinet parts and was an absolute inspiration to work with. I've never heard anyone improvise like he can. The string quartet from Sunharbour played on
'Krakatoa'
too. Everything on the record was played.
Whats the rest of '09 got in store for you? Any plans to tour with a live band? More releases? Remixes etc...
A few remixes coming, I did one of 70's French disco group Space's
'Carry On Turn Me On'
which will be out on Tirk soon, a remix for Wax Stag, a remix for The Phenomenal Handclap Band and a remake of a John Carpenter soundtrack in the works. As far as shows go we're planning on doing a few shows between myself, Jerome or Scott on drums and Etmo on Sax/Clarinet as a sort of band setup and I'm doing a one off show at the BFI with the Sunharbour string quartet for the Virgin short film awards. We hope to expand the live setup out over time too…
Have you got any words of wisdom for our readers or anything you would like to get off your chest?
Nope. That's all.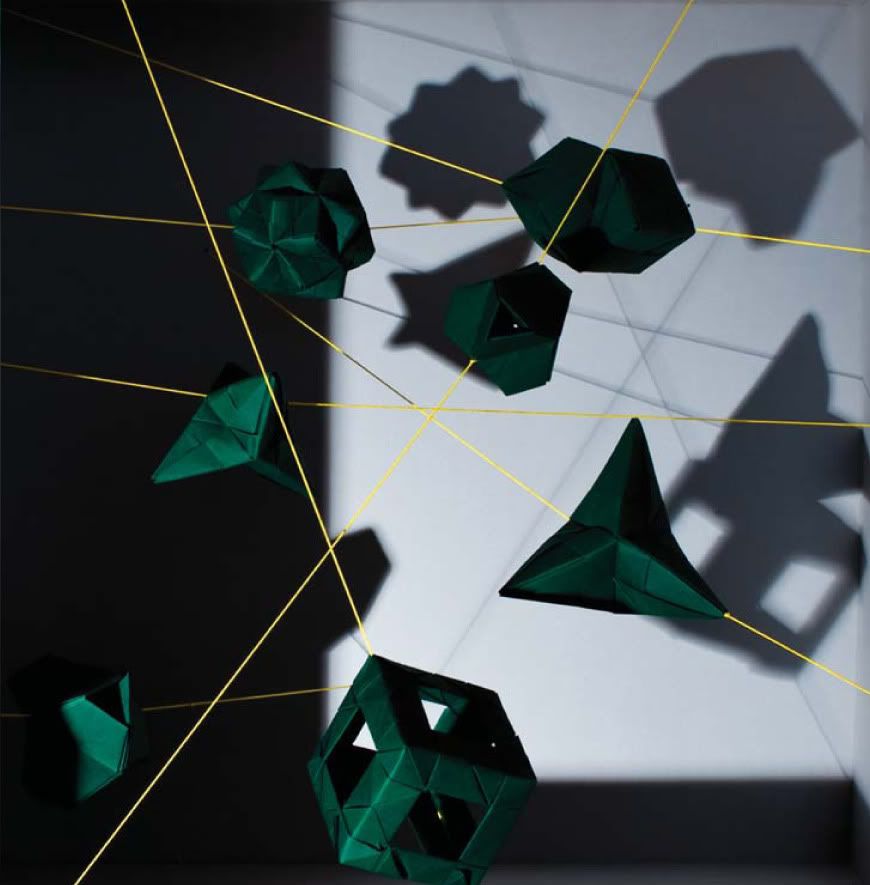 'Gold + Green'

is out now on Tirk Records.
Link:
www.myspace.com/architeq