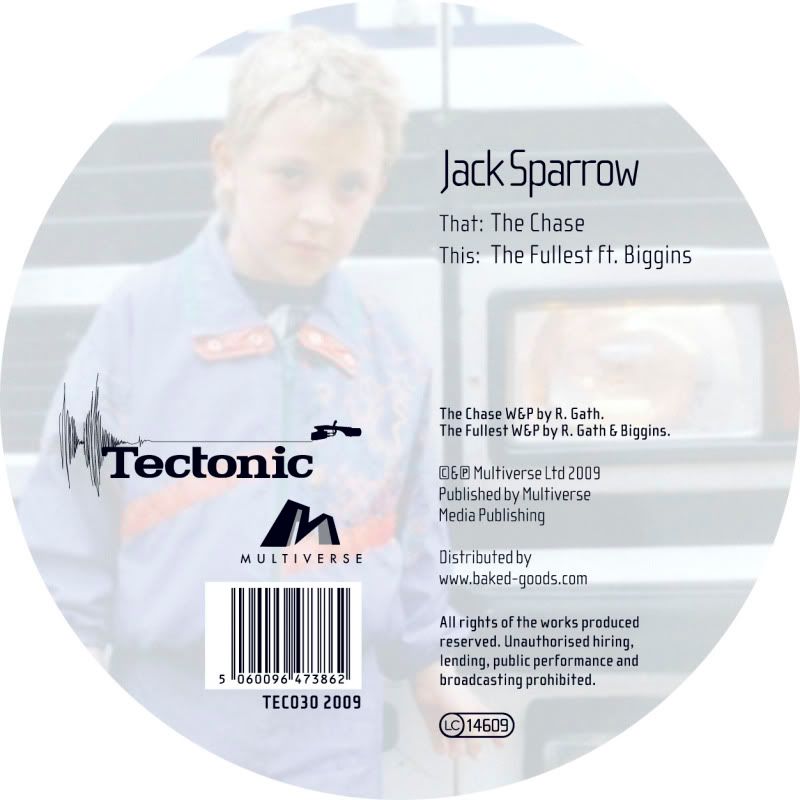 Leeds producer and DJ,
Jack Sparrow
, has got a fair few releases under his belt for the likes of Senseless, Contagious and 'Earwax labels but now, in July 2009, he is set to drop his first 12" for Tectonic. These two tracks are definitely more akin to the defined aesthetic of Tectonic material than Sparrow's previous work; with that deep, techy spacious sound, the label is known for and does so well, proving very prominent across the release.
'The Chase'
opens the 12" in deep dark style with rolling tribal drums and pummelling sub bass, with dubbed out samples chirping "Hard…core" adding to the layers of dark space. The drums and cleverly pressurised percussion really propel this one, much in the same way the overwhelming sense of dread that the shadowy sounds bring does. It's an excellent example of dark dubstep given a constant kick drum technoid twist.
'Fullest,'
which sees Sparrow joined by fellow Yorkshire producer Biggins, is a slightly more soulful affair with midnight soul stabs, cruising over that classic junglist sounding surge bass and skipping drum patterns that make perfect use of a singular conga hit. That trademark Tectonic hyper rolling, techno experimentation is omnipresent again, although Sparrow and Biggins fuse the drums with that deep mediation feel that makes you want to close your senses and simply drift along with the momentum of the track.
Words: James Balf
Out: Late July
Links:
www.myspace.com/sparradubz