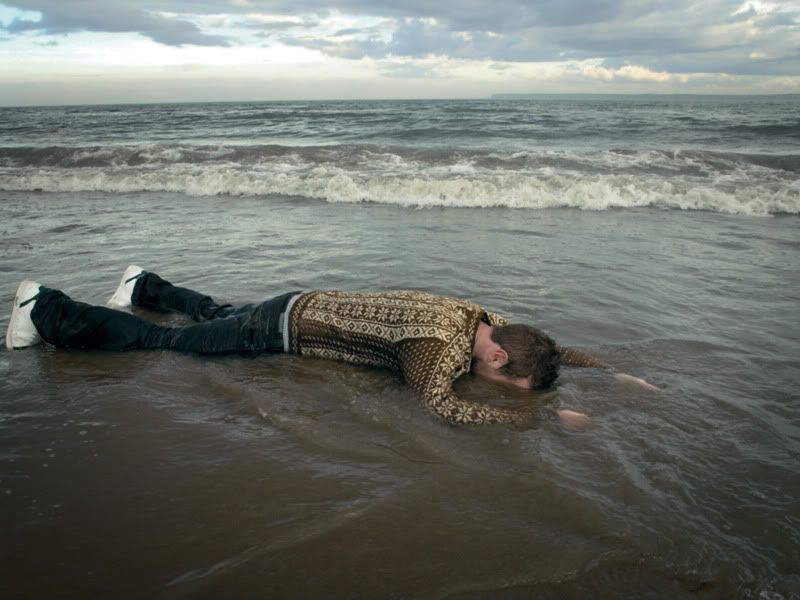 With all this writing, linking and posting about regular mix series I'm starting to feel like a parrot - minus the dressing in bright colours shit, I'm a closet goth and proud of it, whut? - I'm constantly repeating myself for the sake of a cheap laugh... but shit... people like Ballers/Lucky Me, XLR8R and FACT are always coming with a gully selection that it's becoming real hard not to impart some of my obvious passion for their audio/internet skills onto you.
With that said, this next Ballers Mix comes from
Samoyed
, a man who runs Flask Records and shares his production moniker with a
suitably fluffy breed of Siberian dog
. The tracklist is packed full of dope people and includes exclusive business from Lukid and Rekordah with a specialist wandering eye over some pearls from the forthcoming Flask catalogue.
DOWNLOAD:
Samoyed - Down With Everything Mix
Tracklist:
Mweslee - Variations Pour CX Pallas (nod navigators)
Rekordah - Green Check (unreleased)
Caural feat. Diverse - Blacktops & Plains (Choclate Ind)
DAK - Wego (Leaving)
Architeq - Mind Games (Samoyed remix) (Tirk)
Radiq - Rude Boy Anthem (Logistic)
Samoyed - fir (demo)
Carlos Nino and Miguel Atwood Ferguson - All For Love (Extended) (Alpha Pup)
Samoyed - Slump (unreleased)
The Poacher and The Ghillie - Herself (forthcoming on Flask)
Comfort Fit - Superposition (Remix) (Tokyo Dawn)
Stoopz and Breeze - Mercury Morris (Butter Made)
Fingers inc. - Mystery of Love (instrumental) (DJ int)
Telepathe - In Your Line (Rupture & Shadetek remix) (Dutty Artz)
Lukid - Eye Begins to See (unreleased)
Kentphonic - Hiya Kaya (Stalwart)
Kenny Dope - Sown Bwoy (Dope Wax)
Manitoba - Dundas, Ontario (Remix) (Leaf)
Groove Chronicles - Stone Cold (DPR)
8Bitch - In the Moog for Love (unreleased)
Mast - Bullocks Running (forthcoming on Flask)
Link:
www.myspace.com/samoyed