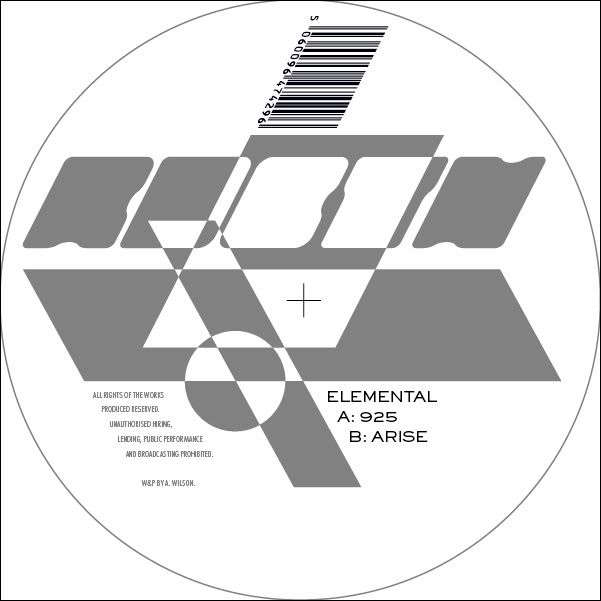 After somewhat of a forced hiatus, ThinKing's Reduction Records imprint has returned to the public sector with a deep and sinister vision on this platter from
Elemental
, proving in no small measure that the dark, shadowy recesses are very much alive in dubstep today. Tough and techy junglist vibes roll out like thunder across the two heavy weight floor shakers with both cuts managing to sound like they come from a different world; one where giant creatures speak only in bass bubbles across the open expanses of space, while they work tirelessly on the construction of an all conquering space vessel.
'925'
comes on like the spaceship's amplified control panel, all whirring, glowing sounds with dubbed out bleeps and jungle like techy breaks that roll out under a solitary, wailing female voice. It's when the control panel sounds switch up, infusing themselves with a sudden burst of energy before the bass drops that this track really comes to life. The bass is dark as hell the down low subs pound your stomach as alien jabbers shake the rest of your upper body.
The flip side comes in the shape of
'Arise,'
which takes spaced out synth hooks and places them firmly up front alongside the rattling drums, before Elemental really lets fly with the bass weight. The bass lines on this one drag you in; they're addictive and sound nothing short of massive as the snare begins to sound more and more like a heavy-duty cyber hammer of some sort, smashing metal in an unknown atmosphere.
Words: James Balf
Out: Now
Links:
www.myspace.com/adamelemental
www.myspace.com/rdctn