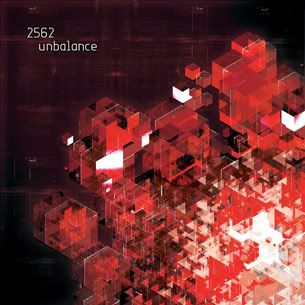 News posts are particularly rare round these parts and in fact are usually reserved for posts that we really want to shout about but can't ever fit into any of our existing categories... Anyway, I digress... for me its a hearty and emphatic pleasure to be able to announce details of Dave Huismans aka
2562
's sophomore album,
'Unbalance.'
The forthcoming follow up to the 2562 debut
'Aerial,'
a full length stark and oft cold exploration of greyscale dubtechno through stark monochrome synth washes and torrential drums, finds Huisman's exploring his production with a touch more colour, fleshing out his impeccably stumbled drum patter with bold strokes of synthesizer warmth and a flair for higer pitched melody. The recently released
'Love In Outer Space'
, is included and is definitely indicative of Husiman's matured approach to the dancefloor.
Possibly the most anticipated album release of 2009, I can tell you now,
'Unbalance'
will
NOT
by any strength of the imagination dissapoint.
Tracklist:
1. Intro
2. Flashback
3. Lost
4. Like A Dream
5. Dinosaur
6. Unbalance
7. Superflight
8. Yes / No
9. Who Are You Fooling?
10. Narita
11. Love In Outer Space
+ Escape Velocity [digital only]
Out: 2nd November on Tectonic
UPDATE:
2562 has also just done the latest FACT mix.
DOWNLOAD:
2562 - FACT mix
Tracklist:
Starfighterz - Flavour 1
Telex - Raised by Snakes (Shake remix)
Deetron - Let's Get Over It (Marcel Dttmann remix)
A Made Up Sound - Bounce
Solid Groove - Flookin' remix
Shortstuff & Hyetal - Don't Sleep
Seiji - Yo Voy remix
A Made Up Sound - Rework
Jack Sparrow - Terminal
Untold - Never Went Away
2562 - Lost
Geiom - Reminiscin' (Kode 9 remix)
St Files - Tek Dub
Martyn - Mega Drive Generation
Headhunter - Prototype (Modeselektor remix)
? - Idle Hands 001b
Thomas Bangalter - What to Do
Tom Trago - Lost in the Streets of NYC (Actress remix)
Elemental - Undulating Elf (2562 edit)
Link:
www.myspace.com/2562dub
www.myspace.com/tectonicrecordings