Subeena
has a melodic style that is somehow reminiscent of long lost SNES RPG soundtracks like
Secret of Mana
or something just as geeky and obscure, but she crosses it with deep dubbed out electronica, a little techno, the swing of UK funky and of course dubstep.
She is the owner of Imminent Recordings and here she brings a heavy set of tracks on this 12", starting with her very own remix of Mexican IDM maestro Pepepe's 'Agosto Morado', which twinkles and builds into a sublime melodic slab of meditation. You can almost see the stars in the night sky as this track plays, a very assuming highlight. '2080' and 'Boskd' have similar late night melodic vibes that some how sit snugly between house, funky and dubstep in tempo. They almost have a garage feel in the slinky shimmer, but then it also sound detached and a thing all of its own.
Then out of the darkness comes a curve ball: 'Znare (feat. Violet)', like the evil cousin of the other tracks; with a Portuguese vocal electro dancehall sound ready to stomp on your face and get a little bit dirty. With Mary Anne Hobbs' X Chromosome special this week proving that the female flag is flying in dubstep Subeena is definitely one of the leading lights.
::
Subeena has also put together the latest podcast for Dub War in NYC.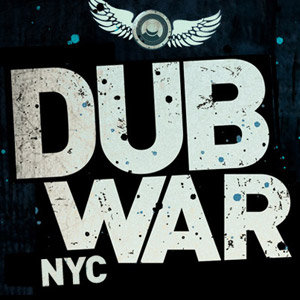 Tracklist:
Segal – Lake control (unreleased)
wAgAwAgA – Ambient 1 Sunday (unreleased)
Subeena – 2080 (Imminent recordings)
Shed – Another wedged chicken (Ostgut Ton)
F – 0907 (unreleased)
Dan Le Sac vs Scroobius Pip – Thou shalt always kill (Vaccine remix)(unreleased)
Si Begg – Are you a big boy Dj (DJ Hecq remix) (Noodles recordings)
Subeena – Lluvia (unreleased)
Boxcutter – Cosmic parent (Planet Mu)
Dabrye ft. Jay Dee & Phat Kat – Game Over (Dorian Concept Rmx)
Bullion – Funnybones (One handed music)
Computer Jay – Distance (Ramp recordings)
Pepepe – Dia soleado (unreleased)
Osborne – Bout ready to jak (Ryan Elliott remix) (Spectral)
Traject – 0718 (Creative space)
Capracara – King of witches (DFA)
Wireman – Armour (Prime numbers)
Monster X – Acid bullman (Murder channel)
Cane – T6 (Creative Space)
DOWNLOAD:
Subeena - Dub War Podcast
Links:
www.myspace.com/subeena
www.myspace.com/imminentrecordings